DEGONG provides distillation equipment and complete distilling systems: everything you need to start your own distillery, including small to large product-specific stills, tanks for mashing, fermenting, and mixing, and equipment for heating and cooling. We can outfit you with a complete system and teach you how to use it.
For many years, DEGONG has been a major provider of distillation equipment for producing potable alcohol. Distillers world-wide rely on our equipment to make fine bourbon, gin, rum, vodka and other spirits. DEGONG handcraft batch and continuous distillation systems of all sizes.
DEGONG custom design and engineer each piece of distilling equipment for industrial use. Our most common systems are designed for low to middle proof whiskey, rum, brandy, or single distillation of GNS, for gin and vodka. A vodka column is highly recommended if vodka is the desired product.
In addition to the stills, we fabricate all related stainless steel distillation equipment and copper equipment including fermenters, cookers, condensers, coolers, whiskey tanks, bottling tanks, etc.
DEGONG are also a major supplier of distillation equipment used in the distillation of industrial and power alcohol. DEGONG complete line of equipment ranges from cookers to stills to large field fabricated storage tanks.
Examples of distilling equipment and systems we have installed: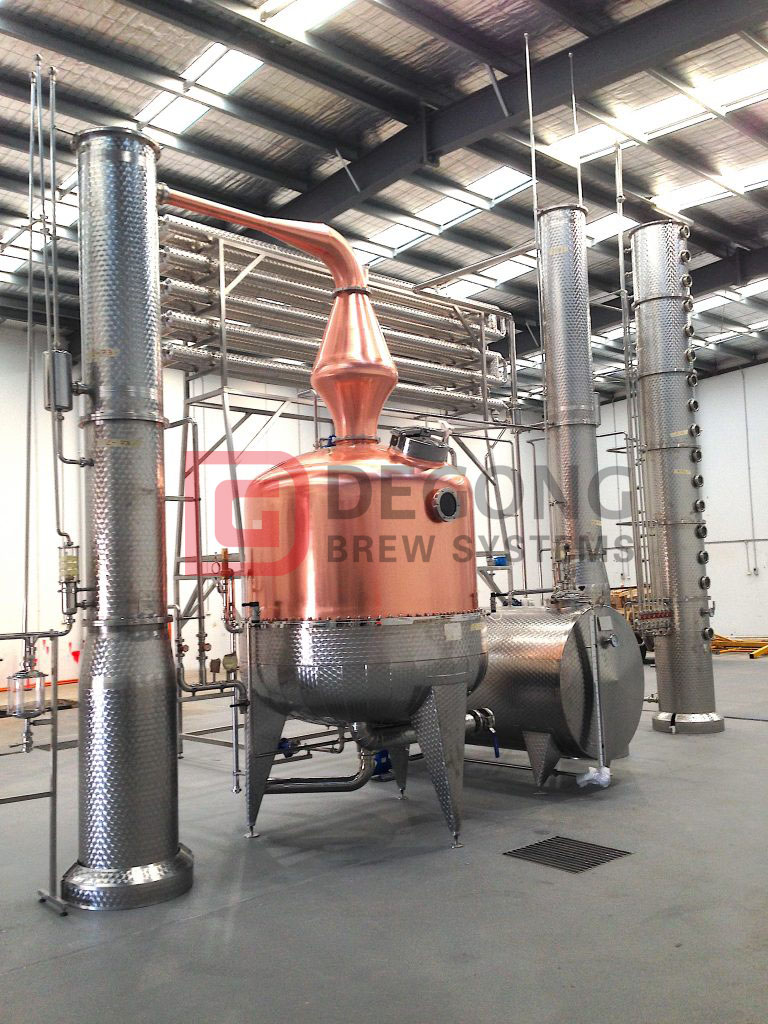 VodkaLight, in Gaitneau, Quebec, Canada has an DEGONG 2,000-liter, 2-column pot still, as well as a Distillery Mash Tun with grist case, fermentation, blending, and storage vessels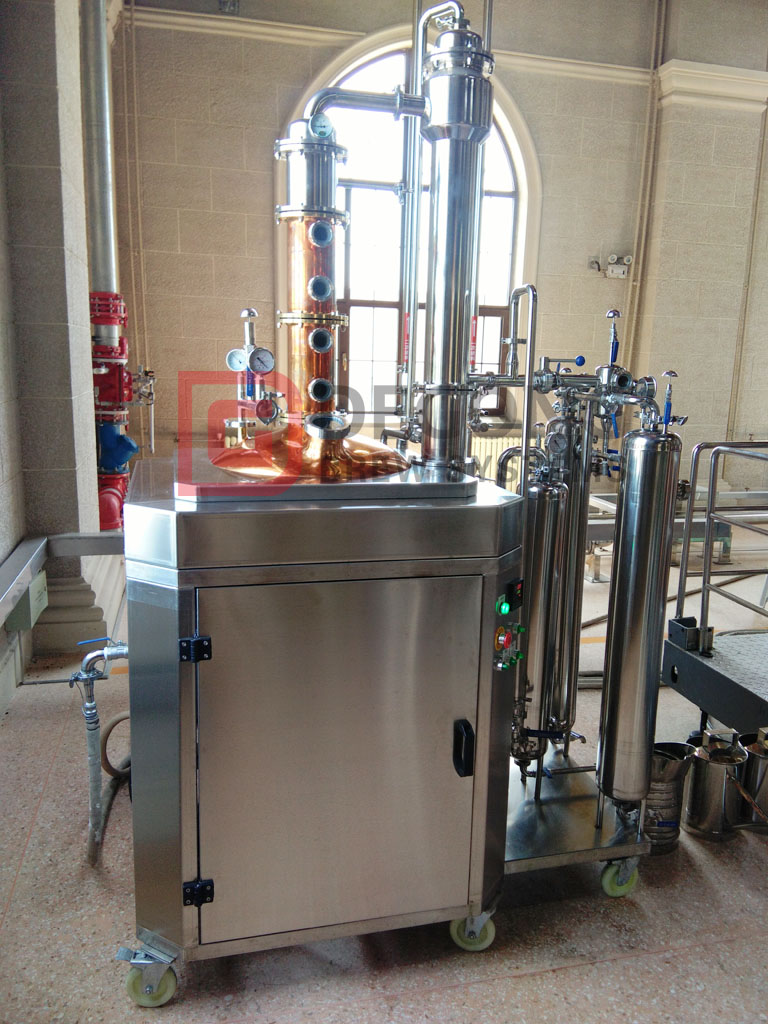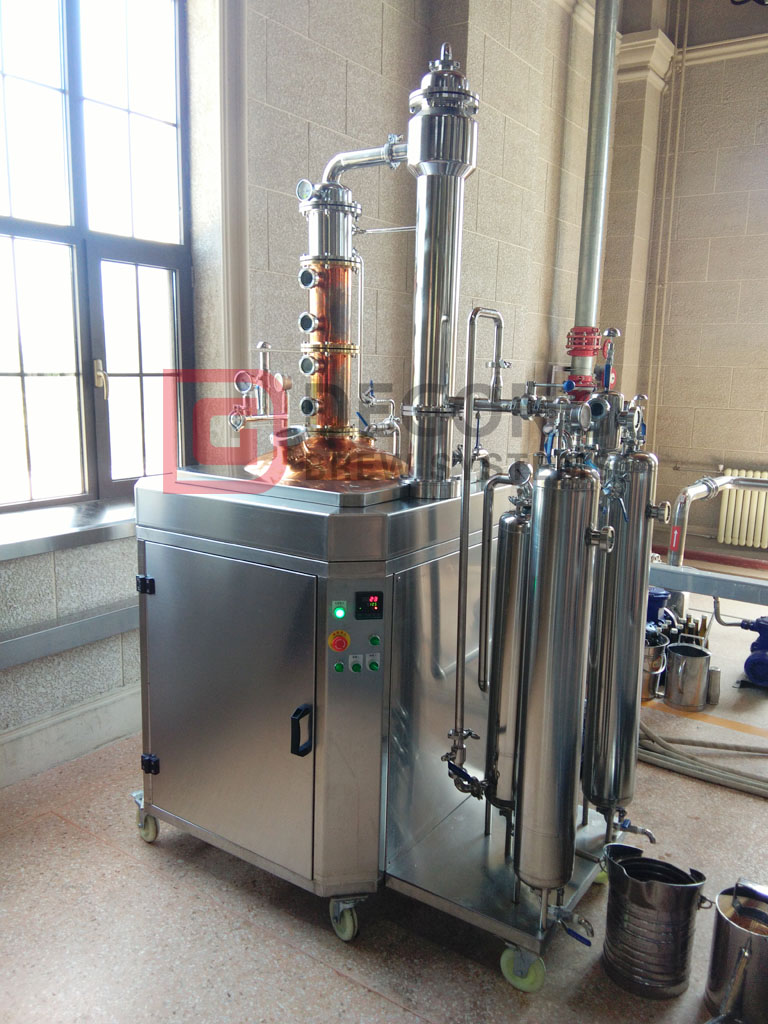 We have product-specific stills for grain whiskies, malt whiskies, rums, brandies, and vodkas.